GET LOST IN SCENT
Meet Darrell Wilson and Andy Baker
Founders of Lost in Scent Candle Brand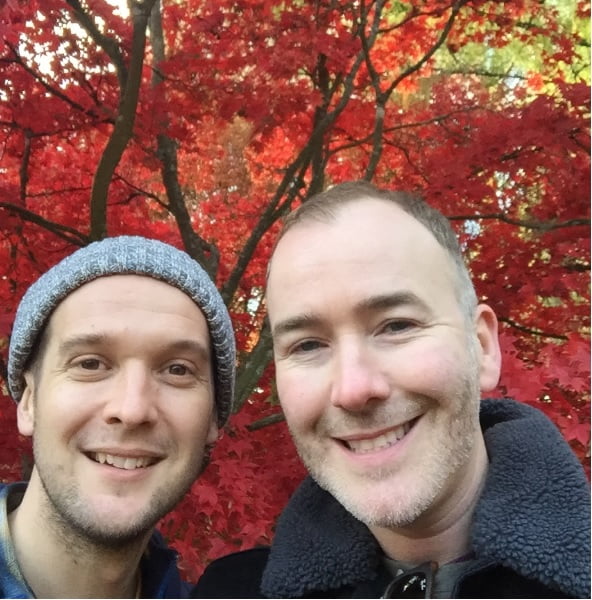 Global Adventurers in Their Hearts
Based in West London, Lost In Scent duo Andy and Darrell create scents inspired by their own travels, hoping to bring a little bit of adventure back home. Their candles are created using 100% soy wax and are hand poured at their London workspace. Their collective back grounds – Darrell in retail and fragrance, Andy in journalism – combines as a household effort. The pair are long time Chiswick locals and their son Otto is the third not-so-silent partner in the business!
What inspired you to start
your candle business?
Andy and I have always loved travel and the outdoors. Over 10 years we got to see and explore some amazing places. When we started a family a few years ago travel became harder for us!  At the same time, my interest in fragrance and candle making started to form into more than just a hobby and the idea of a business grew. We decided that creating memories of travel and adventure was the direction we wanted to take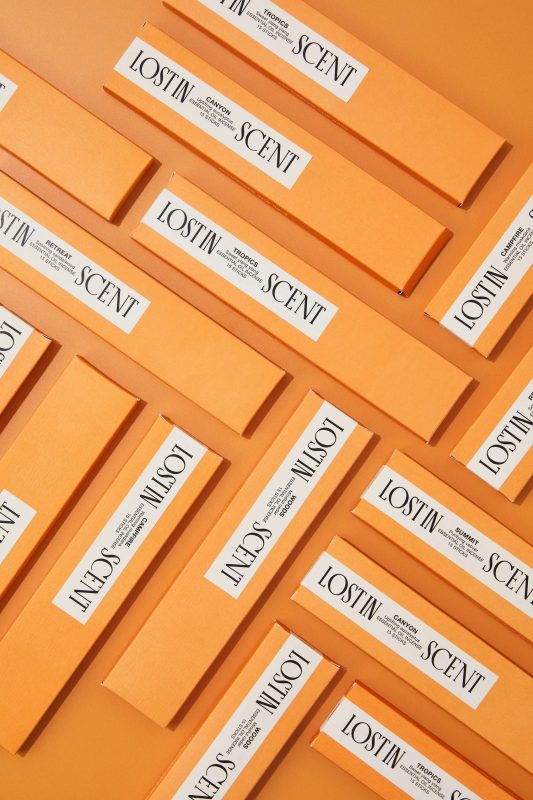 LOST IN SCENT IS A WONDERFUL BRAND NAME
HOW DID YOU DECIDE ON THAT?
For us it represents that idea of total escape, getting completely absorbed and lost in the scent, which opens up memories. We might be burning our Big Sur candle in our living room in West London, but with the scent we're taken straight to California on one of our favourite road trips ever
What's the best part when creating your products?
There are lots of different creative parts to creating a new product but perhaps the best part is designing the scent. It can take us up to a hundred oil combinations before we get a scent that is memorable, and importantly one that tells a story!
HOW IMPORTANT ARE THE FRAGRANCES TO YOU AND HOW DO YOU CHOOSE ONE FOR YOUR PRODUCT?
For us we always start with the memory, the adventure, the journey, and we curate the scent to evoke that mood. We've got a little workshop in Chiswick and where we test, pour and label our products. We start with that destination and memory first and build the scent notes experimenting with around 70-80 scent note testing to see what evokes that memory. Sometimes they don't work, so we revisit it.
In 2016 I attended a business candle-making workshops with Zaga discovering from start to finish how to make a candle. I loved the experience and that's when I decided to start my business.
Zaga was great as well as learning about the business of candle making.
I left with a wider insight into the industry and skills to develop my products and my brand.
Any piece of advice you can give to those wishing to embark onto business of candle making?
" Go for it and although it is a crowded marketplace, if you're offering something different and keep unique scents at the heart of your brand, you will find your audience. Though be prepared to wait and work hard for it, it can take time!" – Darrell
Lost in Scent candles are now stocked with many retailers such as Wheeler's, Postmark, Winfdall Natural, Bloop! In Bristol and also A Beautiful World online.
Lost in Scent own website shop
Instagram @lostinscent