EXPERT PERFUMER
THE TRAINING
In this 2 consecutive days (1.5 hours each day) live online perfume making workshop for candle business you will be expert led by Zaga who creates groundbreaking one to one workshops and online courses to national and international clientele. She has done collaborative projects with Virgin, Live Nation, Carlsberg, ITV Dancing On Ice Show and other esteemed companies. As of recently she acts as a fragrance consultant and in house perfumer to selected brands.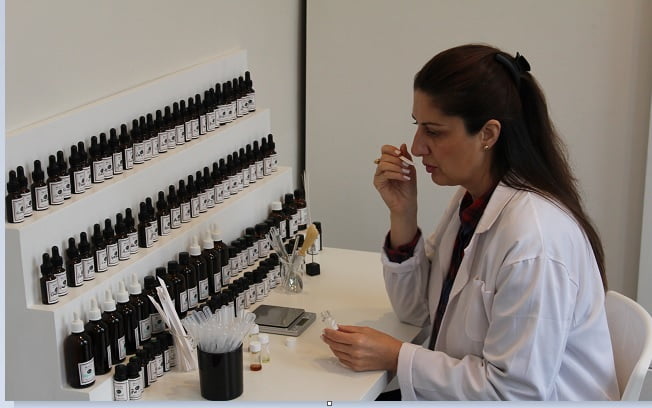 "I understand candle industry and the market.  I help brands and companies develop and create the most different, unique and commercially successful products.Creating new scented candle product or a home fragrance product is time consuming and it does require extensive expertise and knowledge"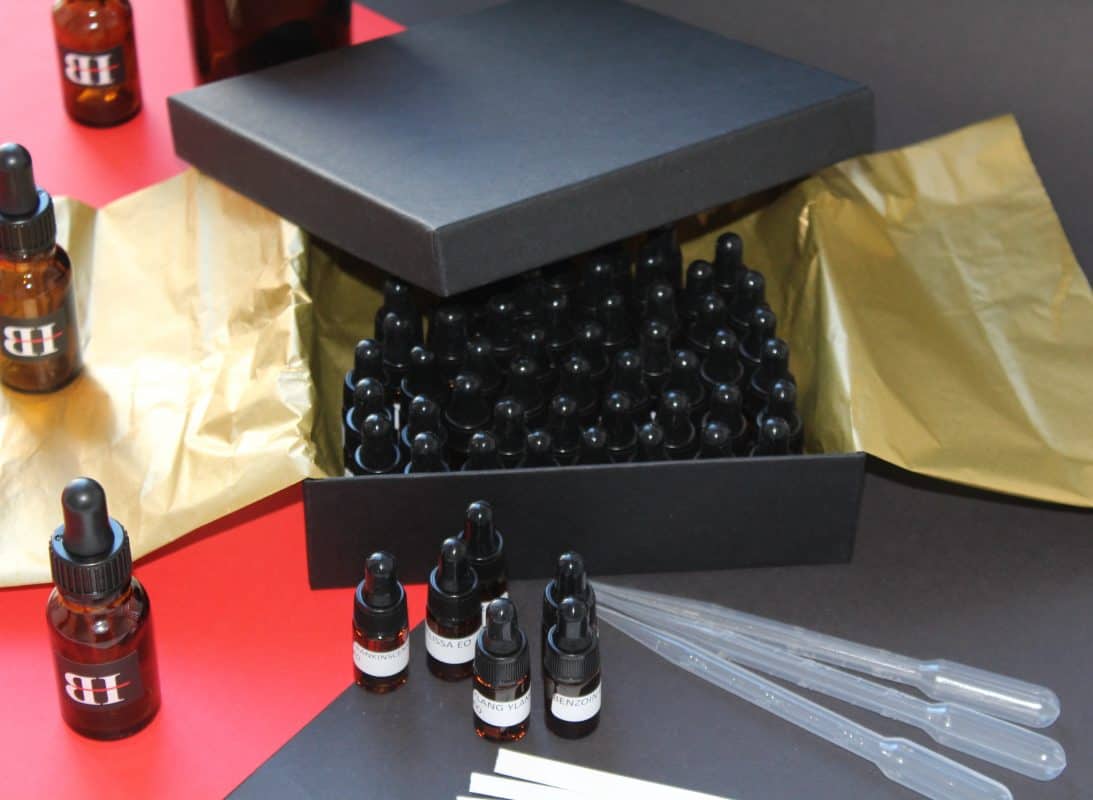 THE FRAGRANCE MATERIAL
You will receive in the post
50 perfume ingredients in 3ml glass bottles
plastic perfume pipettes
scale
perfume strips
perfume formulation sheet
perfume project template
15ml glass amber bottles x 3
5ml vials x 3
perfumery workshop notes
YOU CAN UPGRADE TO 100 INGREDIENTS SET FOR £145 (please ask)
THE WORKSHOP
3 -PART BUSINESS FRAGRANCE DEVELOPMENT
INTRODUCTION TO PERFUMERY
Importance and relevance of a fragrance in a candle
NOSE TRAINING
Learn to smell fragrance material like a professional.
SIGNATURE FRAGRANCE CREATION
Learn how to formulate and structure the fragrance like a pro
YOU WILL LEARN
PART 1 – Introduction 
Introduction to perfumery
Importance of developing a signature fragrance for your business
Why fragrance industry is so secretive
Types of fragrance materials to work with and equipment needed
Fragrance testing for your business
Natural VS synthetic compositions
Characteristics of fragrance material
Do middle, top and base notes really matter?
Suppliers contact details for sourcing fragrance material in the UK (for international brands and companies I will provide USA suppliers list of details)
PART 2 NOSE TRAINING 
How to smell – professionally like a perfumer
PART 2 – Signature Fragrance Making 
Technical
BUY NOW
£795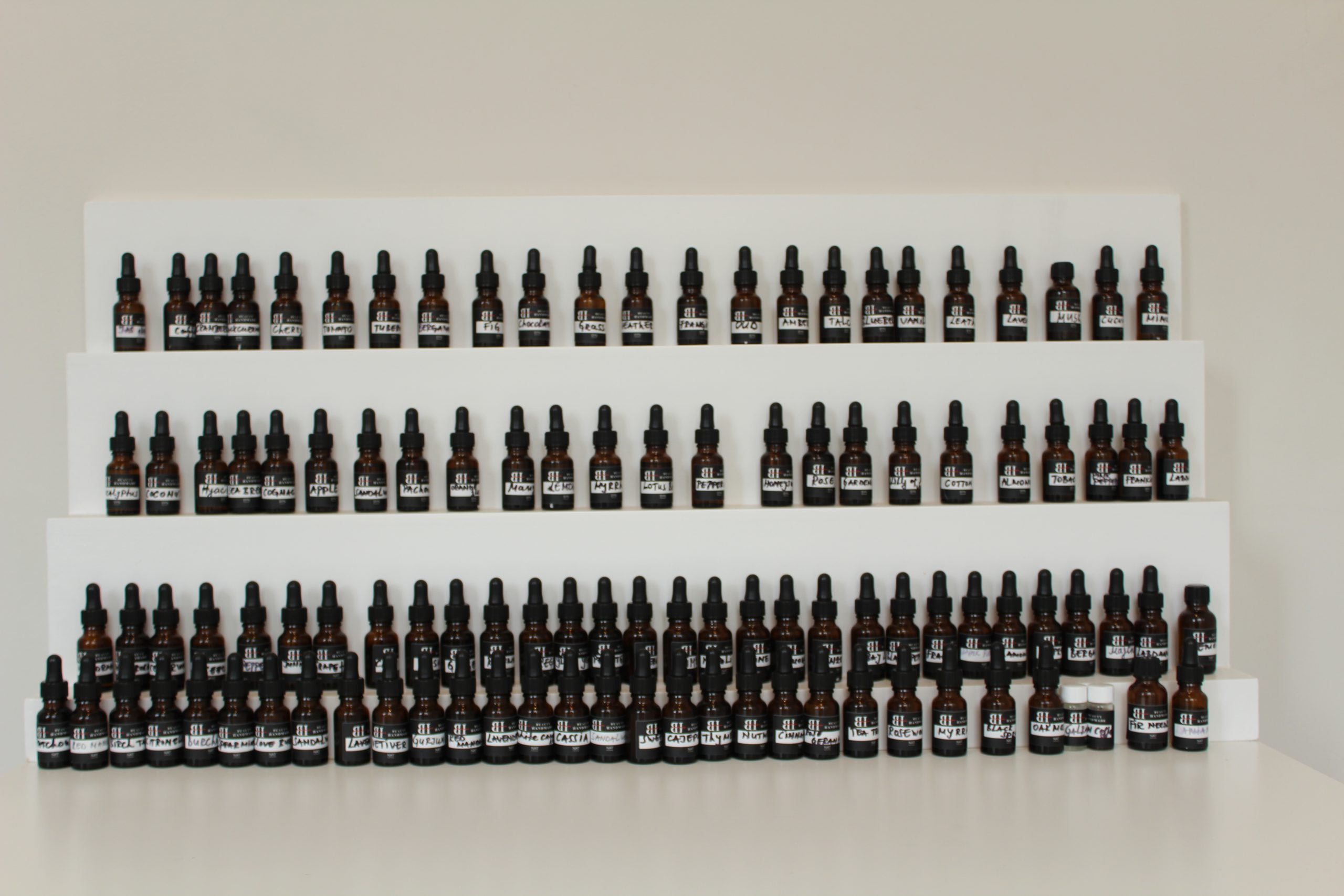 Zaga is a gem! She is knowledgeable, passionate about perfumery and with a sense of motivation that is quite infectious. Following the perfumery workshop, I am now developing my own scents. I even booked a second workshop to delve deeper.
Purnima Bullee
Zaga is warm, welcoming and, above all, very knowledgeable in what she does. I'm sure what she has taught me in a relatively short space of time is going to help me avoid alot of the mistakes I probably would have made without her guidance. I am looking forward to putting into practice what I have learnt
Sharon Packman